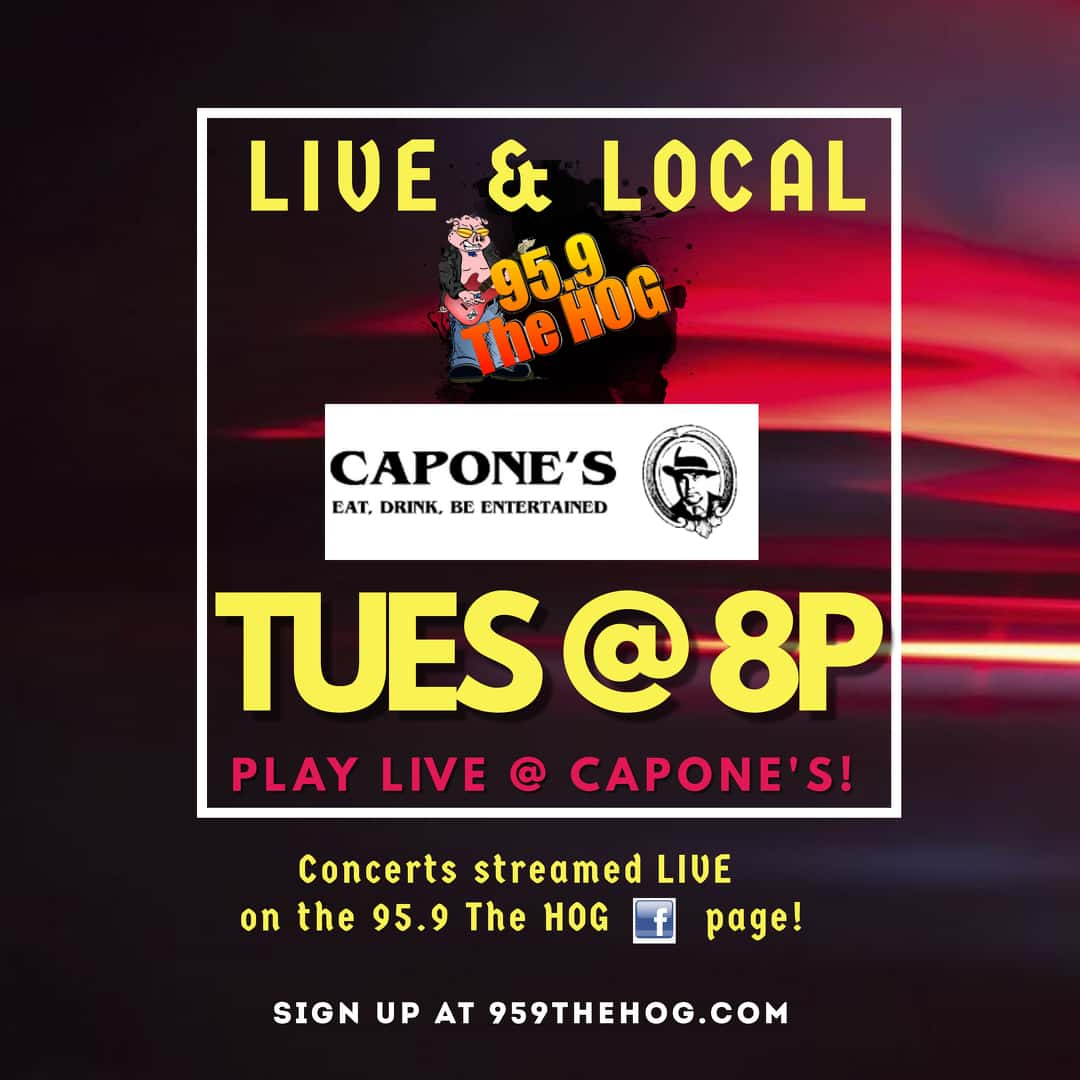 95.9 The Hog and Capone's Johnson City are teaming up to bring you Live and Local concerts! Music from your favorite local bands, or soon to be favorite local bands! Concerts are every other week, on Tuesdays at 8pm streamed on the 95.9 The Hog Facebook page! Get your band entered to be considered in the line up now by filling out the form below. Live and local! From Capone's Johnson City and 95.9 The Hog!
You can also upload your band's YouTube video below or email link to scott@wrzk.com!
This contest is expired.