If you would like your local non-profit event listed here, please send it to psa@hvbcgroup.com
---
---
The "most wonderful time of the year" gets its formal kickoff when Exchange Place hosts its annual Christmas in the Country celebration on Saturday, December 7, from 10:00 am until 5:00 pm, at Kingsport's tradition-rich Living History Farm, located at 4812 Orebank Road. This is the final public event of the year scheduled at the historic site — proudly listed on the National Register of Historic Places — and admission is free for everyone.
Christmas in the Country features more than two dozen area and regional vendors offering their fresh greenery and trees, handcrafted wreaths and roping, and other holiday decorations. Unique folk arts and crafts will be found on both sides of Orebank Road, including hand-crafted wood items, unique lamps and clocks, pottery, handmade greeting cards, kitchen and garden art, cat and dog treats, and jewelry. Your taste buds will be tempted with baked goods, small batch roasted coffee beans, hot sauces, jams and jellies, plus kettle corn and perhaps even Brunswick stew. You will also be able to pamper yourself with a variety of herbal products, soaps and natural lotions. More than two dozen area and regional vendors will have their wares on display and for sale on both sides of the historic Gaines-Preston farm.
For more information, you may call Exchange Place at 423-288-6071, or write to
email@exchangeplace.info.
---
St. Paul's Church in Kingsport will host its 11th annual Christmas Bazaar on Saturday, Nov. 23, 9 a.m. to 3 p.m.  Find unique artisan-made gift items, holiday décor, home-made baked goods and frozen soups. Come early for the ever popular Jewelry Booth with gently used, re-purposed and original jewelry. A delicious lunch (Rhett's Pit Barbeque, cornbread, slaw, dessert and drink) is available for $10 per plate from 11:30-1:30.
The annual event supports community ministries including St. Paul's Food Pantry and project "Laundry Love."  Admission is free. For more information, call (423) 245-5187, or visit www.stpaulskingsportdioet.org/ and Facebook @StPaulsBazaar.  Located on the corner of Watauga and Ravine Rd.
---
Vocalists Loretta Bowers and Teresa Bowers Parker – two sisters who once sang on Broadway – and the King University Collegium will be part of an Advent/Christmas Vespers being held Tuesday, Dec. 3, at 7 p.m. at First Presbyterian Church, Elizabethton. The event is free and open to the public. Works being performed by the King University Collegium will include "Rejoice in the Lord," a work composed by an anonymous 16th century British composer; "Come Thou, Redeemer of the Earth," arranged by Stephen Cleobury; and "Lift Up Your Heads" by John Amner. The church is located at 119 West F. Street, Elizabethton. For more details, contact Paul Gabinet at (423) 542-4445 or paulggabinet@gmail.com. Website:  fpcelizabethton.org.
---
The Friends of the Blountville Library (FOBL) are hosting their 3rd Annual Blountville Christmas Market on Saturday, December 7, from 10:00 a.m. to 3:00 p.m.  The Christmas Market will be held in the gymnasium of the Blountville Christian Church at 1680 Blountville Blvd. in Blountville, TN.
This year, the Christmas Market will have more than fifty vendors available.  Items include personalized crafts, clothing, artwork, leatherworking demonstrations, essential oils, jewelry, popcorn, fudge, and much more.  No registration or entry fee is required to attend.  Please feel free to visit any time between 10:00 a.m. and 3:00 p.m.
For more information about the 3rd Annual Blountville Christmas Market, please contact the Sullivan County Public Library at 423-279-2714 or slcabaumgardner@gmail.com or slcmhopkins@gmail.com.  If you are interested in becoming a vendor, applications will be accepted until November 23.
---
Cantemus Women's Choir will present "Gloria!" on Sunday December 15th at 7 p.m. at State Street United Methodist Church, in Bristol, VA.
The concert will feature Antonio Vivaldi's famous "Gloria," voiced for women's choir, as well as familiar carols, such as "Angels We Have Heard on High," "What Child is This," "The Sussex Carol," and "Veni Emmanuel.." The concert will not only mark the regional premier of the Gloria, as set for women's voices, but it will also mark the first Bristol concert for Cantemus.
Cantemus is conducted by Kingsport resident Patricia Denmark, who founded the choir during the summer of 2014 at the suggestion of Bristol resident and Mountain Empire Children's Choral Academy Artistic Director Jane Morison.  Denmark also serves the award winning Dobyns-Bennett High School Chorus as Assistant Choir Director and is in her 19th year serving as Music Director for St. Christopher's Episcopal Church in Kingsport.
For this concert Cantemus will be joined by an orchestra and accompanist Bryan Underwood. Bryan currently leads the Music & Worship Ministries at State Street United Methodist Church in Bristol, VA and is also the accompanist for Appalachian Men's Ensemble, Voices of the Mountains, and Emory & Henry College. Cantemus is pleased to have Bryan join as accompanist while our regular accompanist, Erin Elizabeth Raines, is on a leave of absence.
Now in its 6th season, Cantemus boasts a membership of more than 30 singers of all ages that travel from all over the Tri-Cities to sing in the choir.  Rehearsals take place at St. Christopher's Episcopal Church, Kingsport, TN on Tuesday evenings.   "For several hours each week our choir ladies are able to cast off the burdens and worries of everyday life, become connected to one another, and make glorious, soul-filling music together.  We hope that the public performance of our music is not just entertaining, but also inspiring and soul-filling for our audience," Denmark said.
Auditions for the spring semester will be held on Tuesday, January 28th, from 6:00-9:00 pm, and the spring concert, "Sun, Moon, and Stars" will be held on Sunday May 6th,  at St. John's Episcopal Church in Johnson City.
For more information, contact Patty Denmark at cantemuswomenschoir@gmail.com.
---
Planning for the annual People Loving People Thanksgiving Dinner is underway. The past few years have seen the dinner grow to the point that over 3500 meals have been served each year and the expectations are for nothing any different in 2019. People Loving People is a part of Four Square, Inc., a non-profit entity created many years ago by Dr. Blaine Jones and Mark DeWitte in Rogersville, TN. This will be the 16th year that the group has prepared the traditional Thanksgiving dinner consisting of turkey, ham, mashed potatoes, dressing and gravy, green beans, corn, rolls, cranberry sauce and a dessert. The dinner will be prepared and served at the Joseph Rogers Primary School in Rogersville on Thanksgiving Day, November 28th, under the direction of Head Chef Russ Williamson. Preparation again this year will be handled by volunteer teams and primarily by the Sullivan Baptist Disaster Relief Kitchen which is supervised by Mr. Jim Ramey. Preparation begins on Tuesday and ends on Friday of Thanksgiving week. Joseph Rogers Primary School is located at 2001 East Main Street, Rogersville, TN.
The dinner relies solely on contributions from individuals, families, businesses, companies and any other sources to fund the event. "We have consistently fed more people over the years and we anticipate feeding as many, if not more this year. A big concern again this year is how the cost of food has continued to increase in price. We need anyone and everyone to step forward and make a contribution to help us prepare for our 2019 dinner as soon as possible" Jones stated. Donations may be sent to Four Square, Inc., c/o People Loving People Thanksgiving Dinner, P.O. Box 35, Rogersville, TN 37857. All donations are used strictly to purchase the food for the dinner. Four Square, Inc. is a 501c3 nonprofit organization and receipt for donations, a W-9 form or an invoice can be made if requested. "We need all the financial support we can get so we can cover the cost of our annual meal" Jones said. Interested sponsors or donors can call Dr. Jones for more information at 423-272-3150.
Volunteers are needed to work in all areas of the event and anyone wishing to volunteer can call 423-921-2726 for more information or come to the first organizational meeting. The first organizational meeting has been scheduled for Thursday, November 7th. The meetings will start at 6pm and will be held at the Hawkins County Memorial Hospital Cafeteria. A second meetings is tentatively planned for Thursday, November 14th and a third, if needed, on Thursday, November 21st.
Another opportunity to help out in this event is by preparing desserts to be served with the meals. "Cupcakes, pies and cakes are the preferred items as they are easier to plate and deliver with the meals". Also, cornbread, biscuits, and white bread which are a few days old are needed for the dressing recipe. Those interested in helping out in these areas can call 423-921-2726 for more information as well or by leaving a message to be contacted later.
---
A free ministry preaching God's Word and  called, "Stairway to Heaven"  will be held  every Saturday (weather permitting) at 4:00pm  in the Church Hill Shopping Center parking lot, in front of the public library, bringing the truth and love of Jesus into the community.
For further information call 423-920-0913 or  423-256-3511 or go to  washnword.com
---
---
---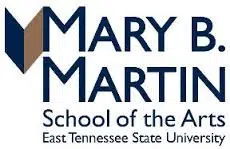 ---
If you would like your local non-profit event listed here, please send it to psa@hvbcgroup.com