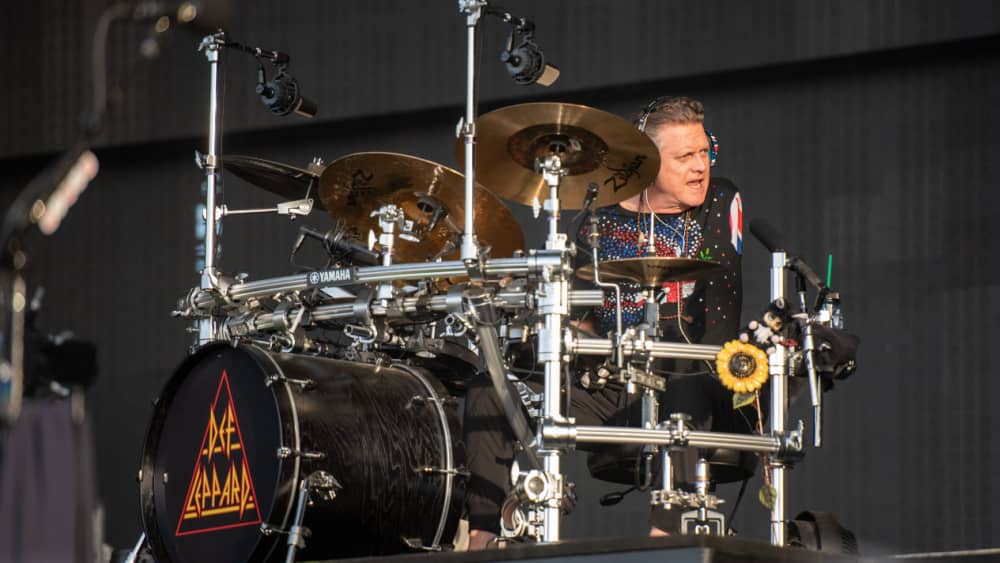 Def Leppard drummer Rick Allen has opened up about his brutal attack in Fort Lauderdale, FL., detailing the moment that he feared for his life.
The 59-year-old musician appeared on Good Morning America to discuss being assaulted after a show on March 13th. Allen, who previously lost his left arm in a car crash in 1984, said he was "totally blindsided" by the attack: "I heard a couple of steps, and then I just saw this dark, sort of flash, and the next thing I knew, I was on the ground. I landed on my backside, and then continued on, hit my head on the pavement. I reach my hand up into the air because I thought I was going to get attacked again. And I just said, 'I am no threat to you.' I don't think he knew who I was, but he must've seen I wasn't a threat because I've only got one arm … I immediately just went to that place of just feeling grateful for the fact that I have an amazing wife and an incredible family. I just started thanking, yeah, just started thanking a higher power for the fact that I'm still here."
Fort Lauderdale police arrested Max Edward Hartley, 19, who was visiting from Ohio. Hartley pleaded not guilty to charges of battery, criminal mischief and abusing an elderly or disabled person. No motive has been determined for what appears to be a random attack.
Editorial credit: Davide Sciaky / Shutterstock.com